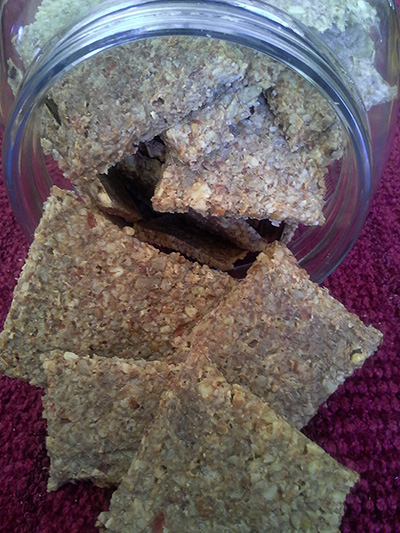 1 cup            raw pecans or walnuts
1 cup            raw sunflower seeds
1 cup            raw almonds
¼ cup           ground or unground flaxseed
1 med           tomato
1 cup            onion
1-2 tsps.     sea salt
Add all ingredients to a food processor.  Process, until well blended, but still a little chunky.
Spread onto dehydrator sheets.  (I like to place another Teflex sheet over and use a rolling pin.)  Score, for desired size of crackers.
Dehydrate for 12 hours at 115 degrees.  After 4-6 hours flip the crackers for even drying.  (Longer if desired.)
Store in glass container.